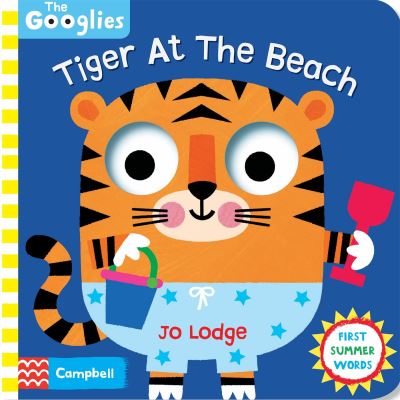 Tiger At the Beach
£6.99
A first-word board book for babies with googly eyes, a mechanism and bright, bold illustrations by Jo Lodge.
Meet The Googlies by Jo Lodge! In Tiger At The Beach, children will learn their first summer holiday words!
Bold, googly eyes and a sliding mechanism bring this adorable tiger to life, while children share the simple story and point at the bold pictures.
An ideal book for babies, this title combines brilliant illustrations, a simple story and first words – a perfect introduction to summer words for your little one!
Read more in the series with Let's Play, Cheetah; It's Lunchtime, Monkey!; Time For Bed, Panda; Let's Go Out, Elephant and Frog At The Farm
In stock