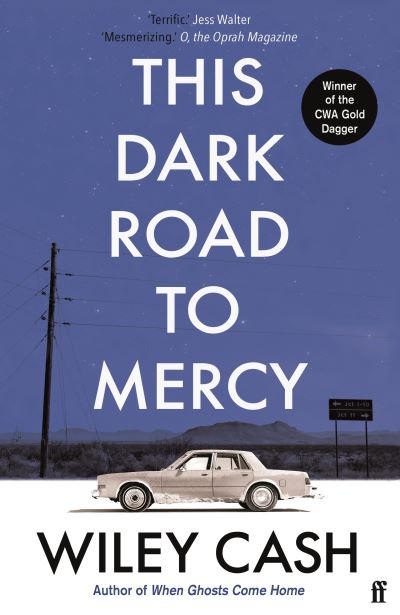 This Dark Road to Mercy
£9.99
Easter and her little sister Ruby are waiting it out in a foster home. Their mum died after a drug overdose, and their dad is a loser who walked out on them all. Wade has no claim to them – he signed away his rights years ago, and Easter doesn't even want a father who'd give them up that easily. But one night he turns up unannounced and takes them anyway. Robert Pruitt is just out of prison when he gets the chance to settle an old score with the man who ruined his life. He's got to find him first, but luckily the trail is easy to follow. Because the guy's just kidnapped his two girls.
Winner of the CWA Gold Dagger

Wade disappeared on us when I was nine years old, and then he showed up out of nowhere the year I turned twelve…
After their mother unexpectedly dies, Easter Quilby and her six-year-old sister, Ruby, are stolen away from their foster home by the father they haven't seen in years.
Brady Weller, their court-appointed guardian, goes after them, suspecting Wade of having taken part in a recent high-profile robbery. But he's not the only one on their tail, as Robert Pruitt, a mercurial and deadly hunter, is determined to get to them first and claim his due.
In stock