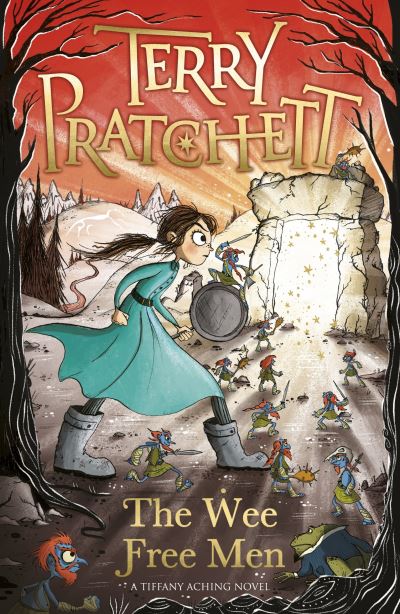 The Wee Free Men
Out of stock
There's trouble on the Aching farm – a monster in the river, a headless horseman in the driveway and nightmare spreading down from the hills. And now Tiffany Aching's little brother has been stolen by the Queen of the Fairies. Tiffany's got to get him back.
Tiffany wants to be a witch when she grows up.
A proper one, with a pointy hat. And flying, she's always dreamed of flying (though it's cold up there, you have to wear really thick pants, two layers).
But she's worried Tiffany isn't a very 'witchy' name. And a witch has always protected Tiffany's land, to stop the nightmares getting through.
Now the nightmares have taken her brother, and it's up to her to get him back.
With a horde of unruly fairies at her disposal, Tiffany is not alone. And she is the twentieth granddaughter of her Granny Aching: shepherdess extraordinaire, and protector of the land.
Tiffany Aching. Now there's a rather good name for a witch.
'Quite, quite brilliant'
Starburst
THE FIRST BOOK IN THE TIFFANY ACHING SERIES
Out of stock