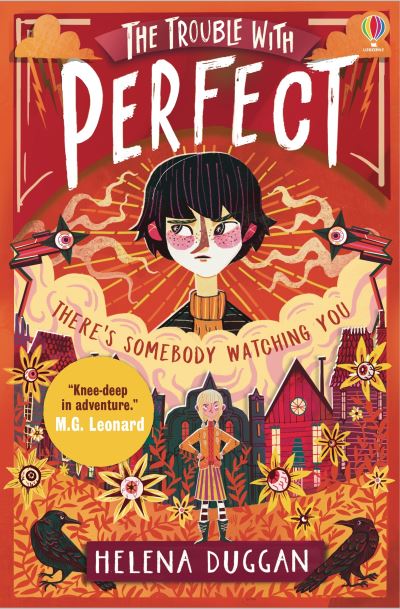 THE TROUBLE WITH PERFECT
£6.99
Having uncovered the secrets that lay behind the spookily pristine town of Perfect, Violet and the townsfolk are enjoying their new freedom from the maniacal rule of the evil Archer twins. But have they really seen the last of Edward Archer? Why is Boy acting strangely? And who is masterminding a scary zombie army?
Strange things are happening in the town that used to be Perfect.
Things are being stolen… then children start going missing too. And everyone is blaming Violet's best friend, Boy. But Boy's not BAD – is he? To find out what's going on, Violet must uncover secrets from the past and battle a gruesome zombie monster. Town is in trouble – double trouble – and it's up to Violet to save it.
A reissue of this quirky and creepy sequel to the bestselling A Place Called Perfect, for fans of Roald Dahl, Neil Gaiman and Tim Burton.
"Your heart is in your mouth and you're knee-deep in adventure…" MG Leonard, author of Beetle Boy
In stock