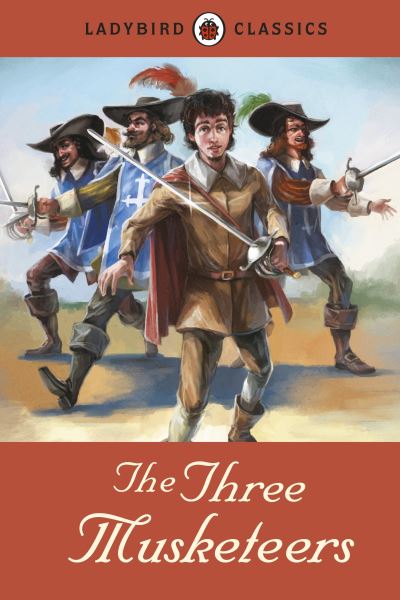 The Three Musketeers
£5.99
D'Artagnan comes to Paris hoping to become a Musketeer and almost at once finds himself caught up in the high adventure of the royal court. With new-found friends, D'Artagnan risks his life in the service of the king and queen.
This beautiful hardback Ladybird Classic edition of The Three Musketeers by Alexandre Dumas is a perfect first illustrated introduction to the classic story for younger readers.
It has been sensitively abridged and retold to make it suitable for sharing with young children from 5+, whilst retaining all the key parts of the story including D'Artagnan's adventures with the Musketeers, his efforts to help the Queen, and fascinating details about life in France.
Detailed full-colour illustrations throughout also help to bring this classic tale to life.
Other exciting titles in the Ladybird Classics series include Black Beauty, Alice in Wonderland, Gulliver's Travels, The Secret Garden, Oliver Twist, Treasure Island, A Christmas Carol, Peter Pan, Heidi, The Jungle Book and The Wind in the Willows.
In stock