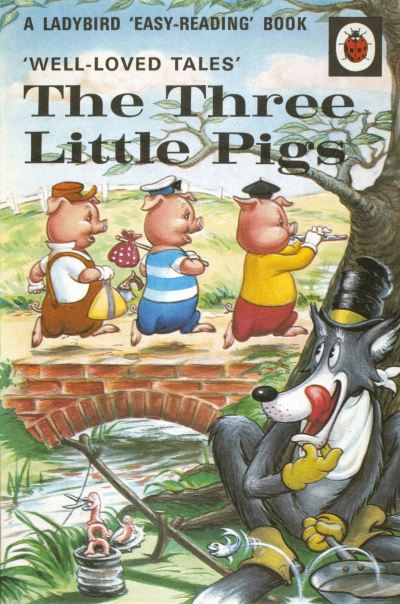 The Three Little Pigs
£5.99
For over 40 years, this classic fairytale has delighted children and adults alike. This title combines a faithful retelling with rich, vibrant artwork, promising to reintroduce the magic of this timeless tale to those who loved it, while casting a spell upon a new generation of readers.
The Three Little Pigs is part of the enduringly popular Well-Loved Tales fairy tales series from Ladybird. Even today, Well-Loved Tales are still beloved by adults and children alike.
First published in 1965, this beautiful book has been specially re-released to celebrate the 100th anniversary of Ladybird Books in 2015. Complete with stunning dust jacket, this facsimile copy of the original book written by Vera Southgate and illustrated by Robert Lumley has all the beautiful, memorable pictures that people remember, now available for a new generation to fall in love with.
In stock