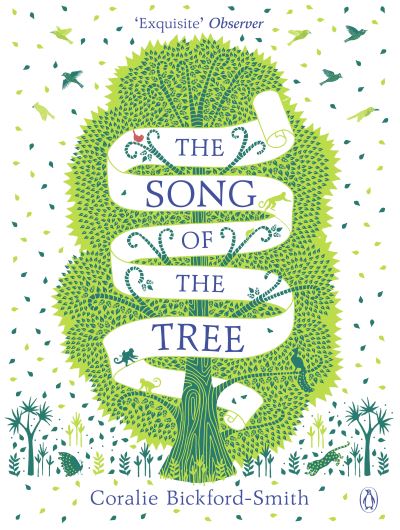 The Song of the Tree
£12.99
Bird loves the towering tree that grows in the jungle, but when the season changes she must say goodbye until next year. Then one day Bird wonders: what happens to the tree when she flies away? As she discovers the stories of the other creatures who live in the tree, Bird learns to sing a new song. Lyrical, heart-warming and beautifully illustrated, this is a tale about growing up and finding our own way of exploring the world, and a celebration of belonging.
**Nominated for the 2021 CILIP Kate Greenaway Medal**

'Heart-warming … a celebration of the world around us at a time when we need it the most' Creative Review
Bird loves to sing in the towering tree at the heart of the jungle. It feels like home.
When the season changes she must say goodbye, but she isn't ready to let go.
Award-winning designer Coralie Bickford-Smith takes us on a lyrical and enchanting journey with Bird and her animal friends. Exploring vibrant woodlands and magical night-time skies, we fly with Bird through every page and learn the story of the tree and what will happen when it is time for Bird to go.
Beautifully illustrated and lovingly told, The Song of the Tree speaks to the universal search for belonging and reminds us of the importance of community, friendship and the natural world.
'Exquisite … vivid … each page feels alive' Observer
'Wonderful, poetic … a beautiful telling of a universal theme' Julia Eccleshare, LoveReading
In stock