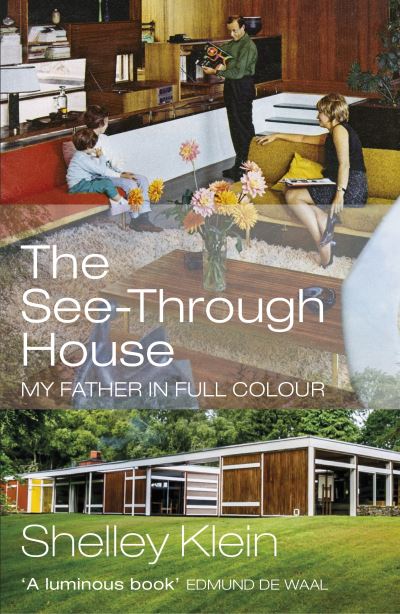 The See-Through House
£9.99
A book about the search for belonging and the pain of letting go, 'The See-Through House' is a moving memoir of one man's distinctive way of looking at the world, told with tenderness and humour and a daughter's love.
'A charming account of a daughter, a house and a fastidious dad' Sunday Times
Shelley Klein grew up in the Scottish Borders, in a house designed on a modernist open-plan grid. With colourful glass panels set against a forest of trees, it was like living in a work of art. Her father, Bernat Klein, was a textile designer whose pioneering colours and textures were a major contribution to 1960s and 70s style.
Thirty years on, Shelley moves back home to care for her father, now in his eighties: the house has not changed and neither has his uncompromising vision – or his distinctive way of looking at the world. Told with great tenderness and humour, this is Shelley's account of looking after an adored yet maddening parent and a piercing portrait of the grief that followed his death.
'A sad, funny, utterly fascinating book about families, home and how to say goodbye' Mark Haddon
'Original, moving and bracingly honest… often hilarious' Blake Morrison, Guardian
'It is strange that grief should produce such a life-affirming book, but it has. Read it for the solace it contains, or for its captivating descriptions. Either way, it's a delight' Telegraph
In stock