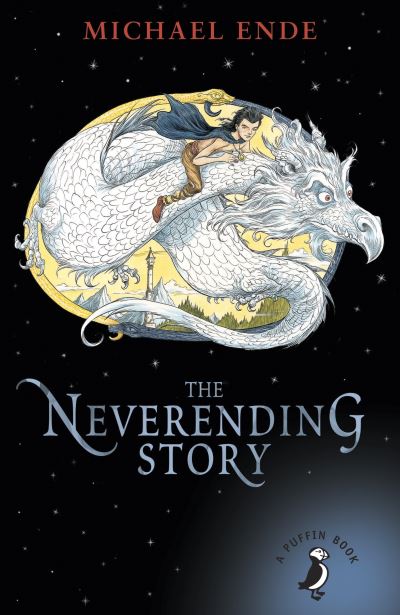 The Neverending Story
£7.99
Unicorns, dragons, sprites, will-o'-the-wisps: the inhabitants of an enchanted world, into which Bastian, a lonely young boy, ventures. His quest is filled with all the wonders of myth and fairy tale.
'A rich, enjoyable read…drawing in the most potent elements of fairytale, myth, and invented fantasy' Observer
THE NEVERENDING STORY by Michael Ende is a classic fantasy adventure which has captured the hearts of readers of all ages.
Small and insignificant Bastian Balthazar Bux is nobody's idea of a hero, least of all his own. Through the pages of an old book he discovers a mysterious world of enchantment – but a world that is falling into decay. The great task of making things well again falls on Bastian and so begins a dazzling, magical adventure.
The NeverEnding Story was made into a hit movie in 1984, and remains a much-loved, international bestseller.
In stock