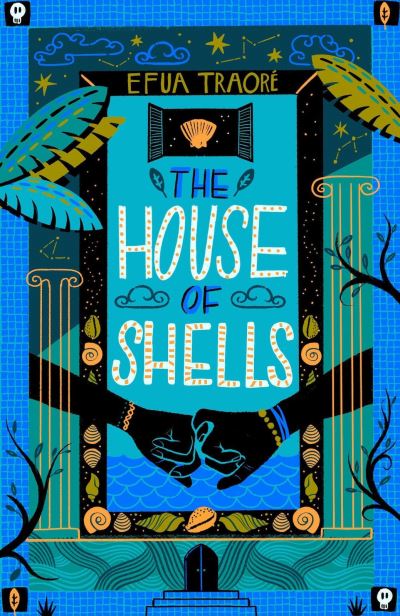 The House of Shells
£7.99
Kuki is sure that the old family curse of the Abiku is a myth – she will not die young. But when she meets a girl, Enilo, in an extraordinary house, her greatest fear might just become a reality … unless her new best friend can break the curse that binds them.
 
From the critically acclaimed author of Children of the Quicksands – shortlisted for the Waterstones Children's Book Prize – comes a breathtaking magical adventure …
Kuki refuses to believe in the curse of the Abiku. Her destiny is not to die young!
Her biggest problem right now is moving house and fitting in at her new school.
One evening while exploring, Kuki spies a driveway lined with giant palm trees. It leads to an abandoned beach house of shadows and scattered sea shells. And in the fading light, she meets a girl called Enilo.
They become friends – the best of friends.
Until Kuki makes a terrifying discovery …
The second novel by Times/Chicken House Competition-winning Efua Traore, author of critically acclaimed Children of the Quicksands
A beautifully evoked middle-grade adventure set in the author's native Nigeria and drawing from rich Yoruba mythology
A story about the power of female friendship over fear and superstition
PRAISE FOR CHILDREN OF THE QUICKSANDS:
'A joy of a book: rich, warm, powerful storytelling' KATHERINE RUNDELL

'A thrilling adventure bright with the gorgeous colours of Nigeria – glorious!' JASBINDER BILAN
'[A] beautifully evoked story' THE TELEGRAPH
'Traore's storytelling feels almost otherworldly … exhilarating' THE TIMES
In stock