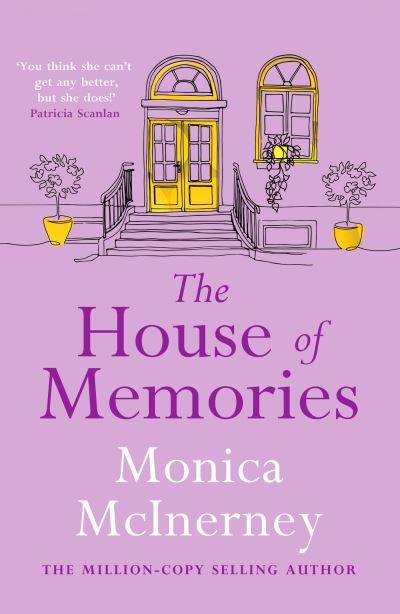 The House of Memories
£8.99
After a tragic accident, Ella flees to London in an attempt to escape her grief, leaving behind the two people she blames for her loss: Aidan, the love of her life, and Jess, her spoiled half-sister. But then everything changes when Jess secretly comes to London…
A tender and deeply moving novel from a million-copy bestselling author. Perfect for fans of Cecelia Ahern, Cathy Kelly and Marian Keyes, this is a story about how sometimes the hardest lessons to learn are the ones that matter most.
Following a tragic accident, Ella O'Hanlon flees to the other side of the world in an attempt to escape her grief, leaving behind the two people she blames for her loss: Aidan, the love of her life, and Jess, her spoilt half-sister.
In London, Ella is taken in by her beloved uncle Lucas, whose extraordinary house holds many wonderful memories for her. Along with other members of the very colourful Fox family, Lucas helps Ella to see that she is not the only one still hurting, and that forgiveness can be the greatest healer in a family and in a marriage.
If you loved The House of Memories, don't miss Monica McInerney's The Godmothers, out now.
___________
Praise for Monica McInerney:
'Monica McInerney is at the very top of her game . . . If you've yet to read her books, treat yourselves IMMEDIATELY!' Patricia Scanlan, bestselling author of A Time For Friends
'You'll be laughing out loud one minute and crying the next' Cosmopolitan
'Heart-warming . . . A lovely read' Hello! Magazine
'McInerney is a must-read author for women's fiction fans around the world' Huffington Post
'The sort of feel-good read you long to get back to' Hilary Boyd, bestselling author of Thursdays In The Park
'Exploring universal family issues of loss, rivalry, ageing and grief, this is a warm, witty and moving novel' Woman's Day
'McInerney's bewitching multigenerational saga lavishly and lovingly explores the resiliency and fragility of family bonds' Booklist
'A world of family, love, warmth and heartbreaking secrets that will sweep you up . . . Superb' Books of all Kinds
'You'll be laughing in one breath, crying in the next . . . If you haven't discovered McInerney yet, now is the time to do so' Better Reading
In stock