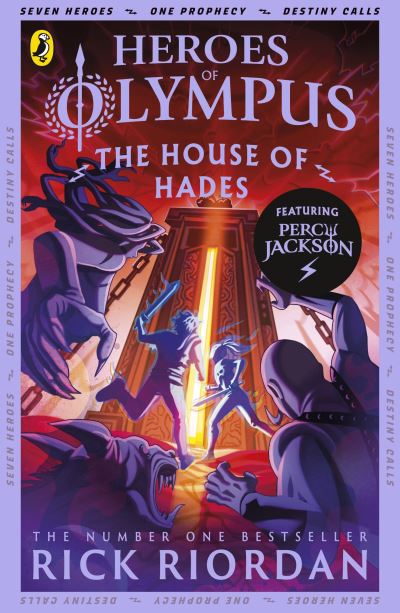 The House of Hades
£7.99
The penultimate book in the 'Heroes of Olympus' series. The stakes are higher than ever in this adventure that dives into the depths of Tartarus. At the conclusion of 'The Mark of Athena', Annabeth and Percy tumble into a pit leading straight to the Underworld. The other five demigods have to put aside their grief and follow Percy's instructions to find the mortal side of the Doors of Death. If they can fight their way through the Gaea's forces, and Percy and Annabeth can survive the House of Hades, then the Seven will be able to seal the Doors both sides and prevent the giants from raising Gaea.
The House of Hades is the fourth book in the bestselling Heroes of Olympus series, set in the action-packed world of Percy Jackson.
The stakes have never been higher. If Percy Jackson and Annabeth fail in their quest, there'll be hell on Earth. Literally.
Wandering the deadly realm of Tartarus, every step leads them further into danger. And, if by some miracle they do make it to the Doors of Death, there's a legion of bloodthirsty monsters waiting for them.
Meanwhile, Hazel and the crew of the Argo II have a choice: to stop a war or save their friends. Whichever road they take one thing is certain – in the Underworld, evil is inescapable.
Rick Riordan has now sold an incredible 55 million copies of his books worldwide
'A cracking read' – Sunday Express
'Explosive' – Big Issue
'Action-packed' – Telegraph
In stock