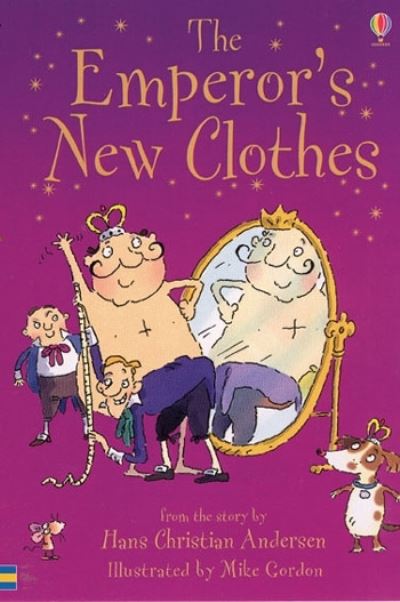 The Emperor's New Clothes
£5.99
Part of a series designed to encourage independent reading which covers a range of subject matter, including the retelling of children's classics, fairytales, and a wide range of narrative non-fiction.
This classic retelling of Hans Christian Andersen's comical fairytale about a fashion-crazy emperor is amusingly illustrated throughout by award-winning cartoonist, Mike Gordon. Young readers will treasure this gift edition, which is published in hardback with a ribbon marker. Part of Young Reading Series 1 for children just starting to read alone.
Also available with an audio CD with a dramatic listen-along recording with music and sound effects, followed by a read-along version with prompts for page turns.
In stock