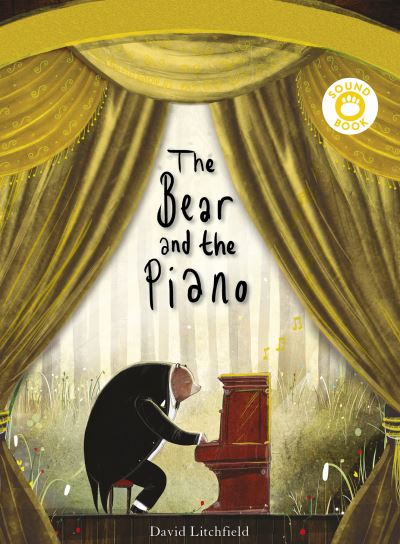 The Bear & The Piano Sound Book
Out of stock
Hear the best-selling book The Bear and the Piano come to life with this special gift-edition sound book. 
Hear the best-selling book The Bear and the Piano come to life with this special gift-edition sound book. The first book in the best-selling, award-winning 'Bear and the Piano' trilogy.
 
Winner of the Waterstones Children's Book Prize, Illustrated Book Category for 2016
 
Over 120,000 copies have been sold of The Bear and the Piano in the UK.
One day, a young bear stumbles upon something he has never seen before in the forest. As time passes, he teaches himself how to play the strange instrument, and eventually the beautiful sounds are heard by a father and daughter who are picnicking in the woods.
The bear goes with them on an incredible journey to New York, where his piano playing makes him a huge star. He has fame, fortune and all the music in the world, but he misses the friends and family he has left behind in the woods.
Enjoy this moving tale of exploration and belonging from a prize-winning author-illustrator, now brought to life with real piano sounds that tie in with the story. 
The Bookseller – 'Gift edition of the Waterstones Illustrated Children's Book Prize winner, brought to life through six sound chips which match the music in the story.' 
**Don't miss David Litchfield's other books:
The Bear and the Piano [1]
The Bear, the Piano, The Dog and the Fiddle [2]
The Bear, the Piano and Little Bear's Concert [3]
Grandad's Secret Giant
Lights on Cotton Rock
Out of stock