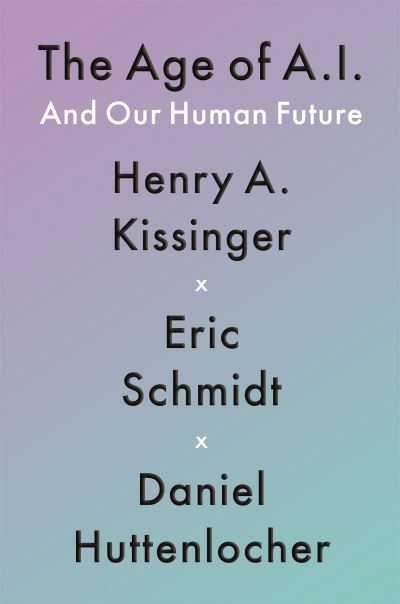 The Age of AI
£20.00
An A.I. that learned to play chess discovered moves that no human champion would have conceived of. Driverless cars edge forward at red lights, just like impatient humans, and so far, nobody can explain why it happens. Artificial intelligence is being put to use in sports, medicine, education, and even (frighteningly) how we wage war. In this book, three of our most accomplished and deep thinkers come together to explore how A.I. could affect our relationship with knowledge, impact our worldviews, and change society and politics as profoundly as the ideas of the Enlightenment.
A Wall Street Journal Bestseller
'IT SHOULD BE READ BY ANYONE TRYING TO MAKE SENSE OF GEOPOLITICS TODAY' FINANCIAL TIMES

Three of our most accomplished and deep thinkers come together to explore Artificial Intelligence (AI) and the way it is transforming human society – and what it means for us all.

An AI learned to win chess by making moves human grand masters had never conceived. Another AI discovered a new antibiotic by analysing molecular properties human scientists did not understand. Now, AI-powered jets are defeating experienced human pilots in simulated dogfights. AI is coming online in searching, streaming, medicine, education, and many other fields and, in so doing, transforming how humans are experiencing reality.
In The Age of AI, three leading thinkers have come together to consider how AI will change our relationships with knowledge, politics, and the societies in which we live. The Age of AI is an essential roadmap to our present and our future, an era unlike any that has come before.
In stock