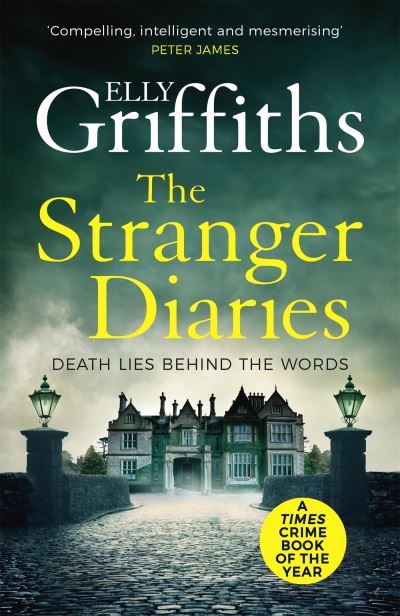 Stranger Diaries
£8.99
Clare Cassidy is no stranger to murder. As a literature teacher specialising in the gothic writer RM Holland, she teaches a short course on it every year. Then Clare's life and work collide tragically when one of her colleagues is found dead, a line from an RM Holland story by her body. The investigating police detective is convinced the writer's works somehow hold the key to the case. Not knowing who to trust, and afraid that the killer is someone she knows, Clare confides her darkest suspicions and fears about the case to her journal. Then one day she notices some other writing in the diary – writing that isn't hers.
THE TIMES CRIME BOOK OF THE YEAR. THE RICHARD & JUDY BOOK CLUB PICK.
'Utterly bewitching … a pitch-perfect modern Gothic' AJ FINN, author of THE WOMAN IN THE WINDOW
A dark story has been brought to terrifying life. Can the ending be rewritten in time?

This is what the police know: English teacher Clare Cassidy's friend Ella has just been murdered. Clare and Ella had recently fallen out. Found beside the body was a line from The Stranger, a story by the Gothic writer Clare teaches, and the murder scene is identical to one of the deaths in the story.
This is what Clare knows: No one else was aware of her fight with Ella. Few others have even read The Stranger. Someone has wormed their way into her life and her work. They know her darkest secrets. And they don't mean well.
This is what the killer knows: Who will be next to die.
'Compelling, intelligent and increasingly mesmerising' PETER JAMES
'Picks up where the great Gothic thrillers of the past leave off … goose-bump spooky, smart, and haunting. I loved this book! And you will too' LOUISE PENNY
In stock