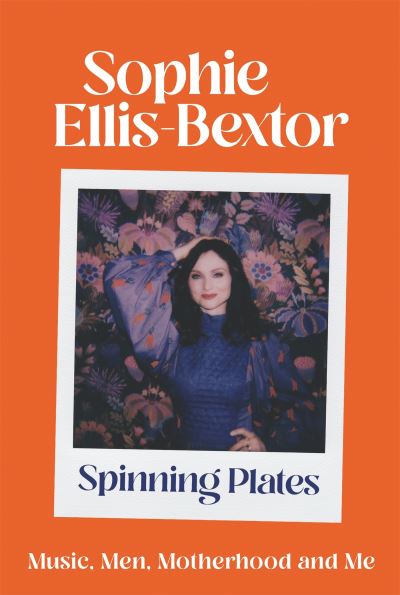 Spinning Plates
£16.99
Sophie Ellis-Bextor's kitchen discos became a source of much needed escapism, catharsis and sequined joy for a swathe of the population during lockdown. From knackered mothers and fed up fathers, to cooped up partiers with nowhere to go, Sophie's gloriously chaotic Friday kitchen performances have cheered and revived us. Now Sophie is bringing that same mixture of down to earth candour and optimistic sparkle to her first book. Part memoir, part musings, Sophie will write about the conjuring act of adulthood and motherhood and how her experience of working while raising her five sons has given her the inescapable lesson of how to navigate life in the face of failure and imperfection.
AS SEEN ON CHILDREN IN NEED'S 24 HOUR KITCHEN DISCO DANCEATHON!!!
'Honest and relatable' – RED
'honest, ego-free and fully engaging' THE IRISH TIMES
'A cracking read. Sophie's voice is all the way through this.' – LORRAINE, ITV
'A cheering and relatable book' – PSYCHOLOGIES
'This book is absolutely beautiful' – ZOE BALL, RADIO 2
SOPHIE ELLIS-BEXTOR – SINGER, WRITER AND QUEEN OF THE KITCHEN DISCO, BRINGS HER DOWN TO EARTH HONESTY AND OPTIMISITC SPARKLE TO HER FIRST BOOK.
In SPINNING PLATES Sophie writes openly about her life. From a childhood flogging Blue Peter badges in the playground to joining Theaudience straight from school, to finding love after a troubled relationship, and becoming mother to five boys. By choosing to speak on issues close to her heart, Sophie invites all of us to join the conversation and bring the trickier subjects out of the shadows and into the light.
Covering relationships, good-enough parenting, the highs – and the lows – of competing on Strictly Come Dancing and Dad Jokes – Sophie writes about the things that take on greater and lesser importance. This is a book about not being afraid to smash a few plates for the sake of what we actually need, want and value.
Honest, heartfelt and highly entertaining.
In stock