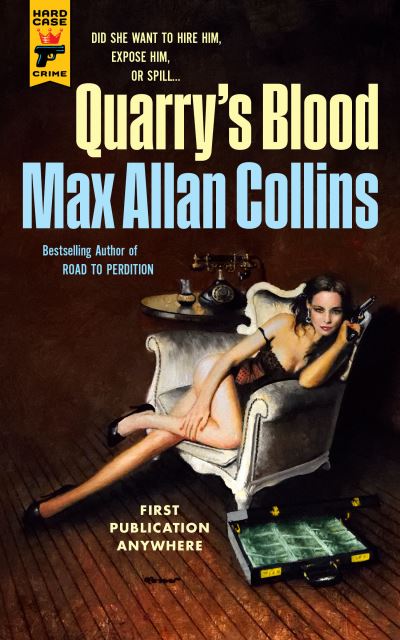 Quarry's Blood
£7.99
At the very end of his bloody, clandestine career, the professional hitman known as Quarry receives a visit from a beautiful young woman who seems to have uncovered all his carefully hidden secrets. But what does she want? To expose him? To blackmail him? To get him to come out of retirement to kill someone for her?
The hitman hero of the acclaimed series Quarry on Cinemax returns for his final act. By Quarry's creator, the award-winning author of Road to Perdition!
QUARRY'S VIOLENT PAST COMES LOOKING FOR HIM
 
The professional hitman known as Quarry — star of the Cinemax TV miniseries of the same name — has put killing behind him. But after a beautiful writer of true-crime bestsellers drops by to announce he's the subject of her next book, killers descend to give him some of his own deadly medicine, forcing Quarry to journey into his bloody past to find the answers — and settle old scores.
 
QUARRY'S BLOOD brings the hitman's decades-long saga right up to the present day as MWA Grand Master Max Allan Collins explores the startling final act of Quarry's professional career.
In stock