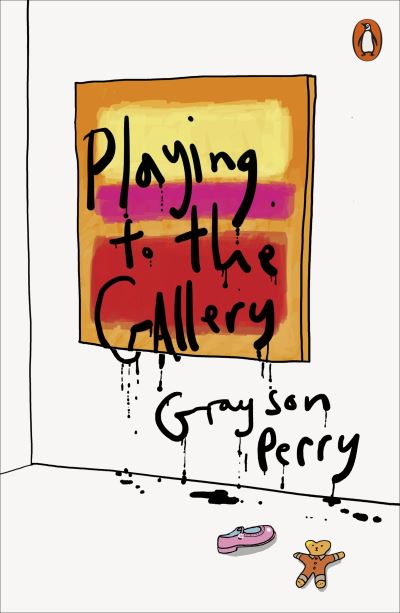 Playing to the Gallery
£7.99
How does the stuff we see in art galleries or the middle of roundabouts come to be made and valued? Drawing on his life as an artist, Grayson Perry sets off to explore the boundaries and tensions at the heart of modern art, with many visual aids along the way. From the slippery subject of quality to the problem of rebelling in a world that thrives on rebellion to the tricky question of what can or can't be a work of art, 'Playing to the Gallery' hopes to give everyone the essential tools with which to understand and appreciate art.
'I have never read such a stimulating short guide to art' Lynn Barber, Sunday Times
Now Grayson Perry is a fully paid-up member of the art establishment, he wants to show that any of us can appreciate art (after all, there is a reason he's called this book Playing to the Gallery and not 'Sucking up to an Academic Elite'). Based on his hugely popular BBC Radio 4 Reith Lectures and full of pictures, this funny, personal journey through the art world answers the basic questions that might occur to us in an art gallery but seem too embarrassing to ask.
In stock