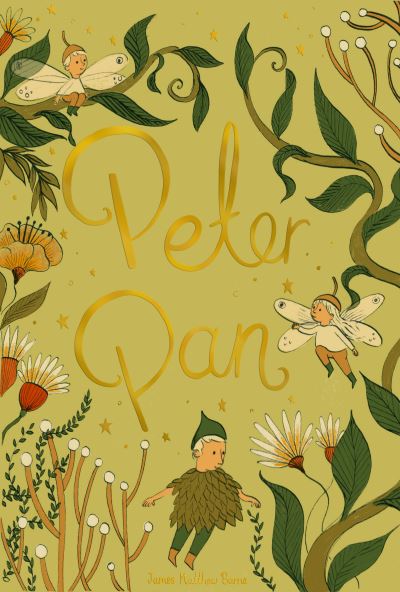 Peter Pan
£6.99
It was Friday night. Mr and Mrs Darling were dining out. Nana had been tied up in the backyard. The poor dog was barking, for she could smell danger. And she was right – this was the night that Peter Pan would take the Darling children on the most breath-taking adventure of their lives, to a place called Neverland, a strange country where the lost boys live and never grow up, a land with mermaids, fairies and pirates – and of course the terrible, evil, Captain Hook.
The magical Peter Pan comes to the night nursery of the Darling children, Wendy, John and Michael. He teaches them to fly, then takes them through the sky to Never-Never Land, where they find Red Indians, Wolves, Mermaids and… Pirates.
The leader of the pirates is the sinister Captain Hook. His hand was bitten off by a crocodile, who, as Captain Hook explains 'liked me arm so much that he has followed me ever since, licking his lips for the rest of me'. After lots of adventures, the story reaches its exciting climax as Peter, Wendy and the children do battle with Captain Hook and his band.
In stock