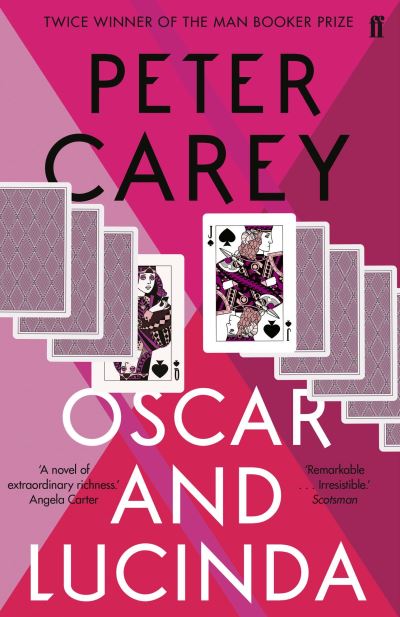 Oscar and Lucinda
£8.99
Oscar Hopkins is an Oxford seminarian with a passion for gambling. Lucinda Leplastrier is a Sydney heiress with a fascination for glass. The year is 1864. When they meet on the boat to Australia their lives will be forever changed.
Peter Carey's novel of the undeclared love between clergyman Oscar Hopkins and the heiress Lucinda Leplastrier is both a moving and beautiful love story and a historical tour de force set in Victorian times. Made for each other, the two are gamblers – one obsessive, the other compulsive – incapable of winning at the game of love.
Oscar and Lucinda is now available as a Faber Modern Classics edition.
In stock