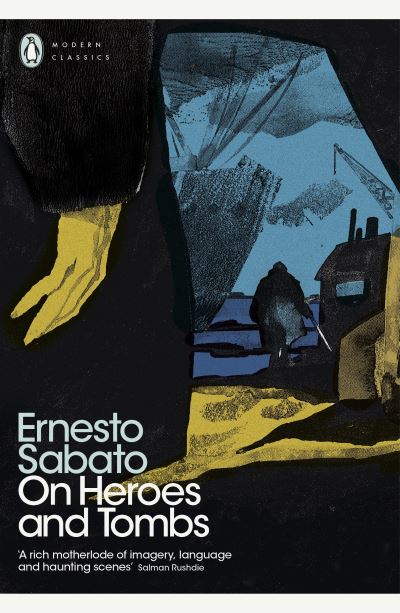 On Heroes and Tombs
£10.99
Sabato's dark, philosophical novel is woven around a violent crime committed by Alejandra, the daughter of a prominent Argentinian family. Alejandra's act entwines the lives of three men: her father, Fernanda Vidal, a man who believes himself hunted by a secret organisation of the blind, her troubled lover, Martin, and Bruno, a writer who loved her mother. Exploring the tumult of Buenos Aires in the 1950s, it leads its reader into a world of passion, philosophy and paranoia.
'A novelist of immense power … uncompromising and original' Colm Tóibìn
'I can feel the passage of time, as though it were coursing through my veins, along with my blood…'
One June day in 1955 Alejandra, last of a noble yet decaying Argentinian dynasty, shoots her father, locks herself up with his body, and sets fire to them both. What caused this act of insanity? Does the answer lie with Martìn, her troubled lover, Bruno, the writer who worshipped her mother, or with her father Fernando himself, demonic creator of the strange 'Report on the Blind'? Their lives entwine in Ernesto Sabato's dark epic of passion, philosophy and paranoia in Buenos Aires.
'Bewitched, baroque, monumental' Newsweek
In stock