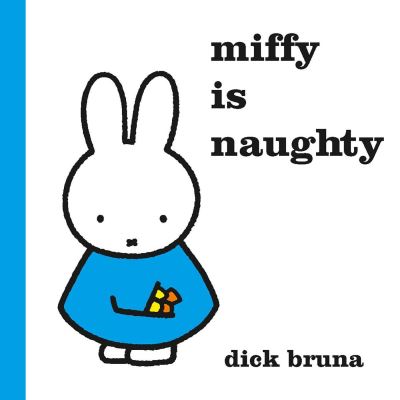 Miffy Is Naughty
£4.99
A charming addition to the collectible, classic Miffy series
Miffy does something very naughty indeed in this adorable addition to the collectible, classic Miffy series.

Miffy is entranced by some brightly coloured toffees and just can't help secretly taking some when she visits the shop. But Miffy knows that stealing is wrong and, with the help of Mother Bunny, soon makes amends. Sensitively translated by award-winning poet Tony Mitton, this charming Miffy story will delight children and adults alike.

First published in 1955, Miffy was created by celebrated Dutch artist Dick Bruna. Bruna's distinctive, simple style has enchanted children for generations and over 85 million copies of the books have been sold in over 50 languages since first publication.

In stock