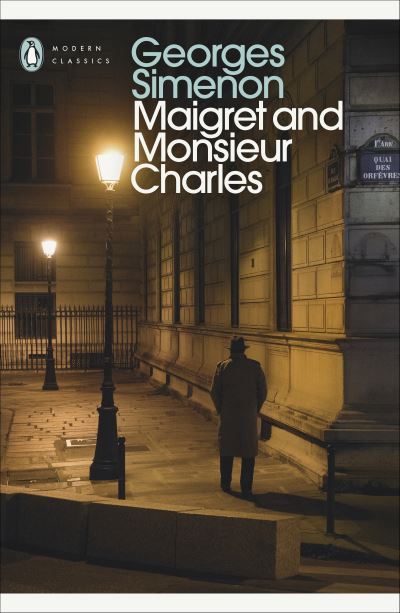 Maigret and Monsieur Charles
£8.99
When an elegant but nervous woman appears in Inspector Maigret's office and reports her rich and successful husband missing, Maigret and Lapointe find themselves on the trail of a man leading a double life: a prominent Parisian solicitor by day, a playboy known as 'Monsieur Charles' by night.
THE LAST MAIGRET
'The father of contemporary European detective fiction' Ann Cleeves
He needed to get out of his office, soak up the atmosphere and discover different worlds with each new investigation. He needed the cafés and bars where he so often ended up waiting, at the counter, drinking a beer or a calvados depending on the circumstances.
He needed to do battle patiently in his office with a suspect who refused to talk and sometimes, after hours and hours, he'd obtain a dramatic confession.
In Simenon's final novel featuring Inspector Maigret, the famous detective reaches a pivotal moment in his career, contemplating his past and future as he delves into the Paris underworld one last time, to investigate the case of a missing lawyer.
'One of the greatest writers of the twentieth century' Guardian
In stock