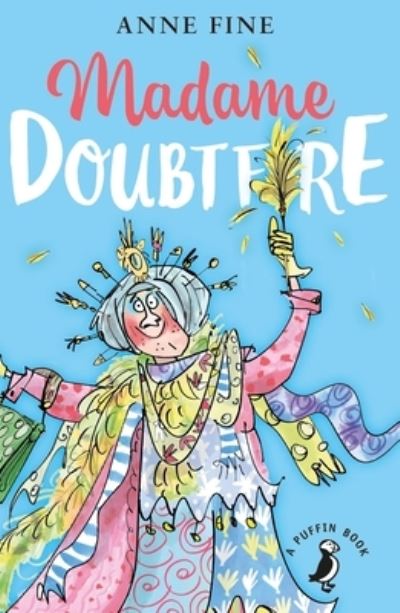 Madame Doubtfire
£7.99
Lydia, Christopher and Natalie Hilliard are used to domestic turmoil. But all that changes when their mother takes on a most unusual cleaning lady. Soon the Hilliard children discover that there's more to Madame Doubtfire than domestic talents.
Madame Doubtfire by bestselling author Anne Fine is a wonderfully funny, punchy story about family life. Lydia, Christopher and Natalie are used to domestic turmoil. Their parents' divorce has not made family life any easier in either home. The children bounce to and from their volatile mother, Miranda, and their out-of-work actor father, Daniel. Then Miranda advertises for a cleaning lady who will look mind the children after work – and Daniel gets the job, disguised as Madame Doubtfire.
This bittersweet, touching and extremely funny book inspired the highly successful film Mrs Doubtfire, starring the late Robin Williams.
Madame Doubtfire is reissued in 'A Puffin Book' series of Puffin modern classics.
In stock