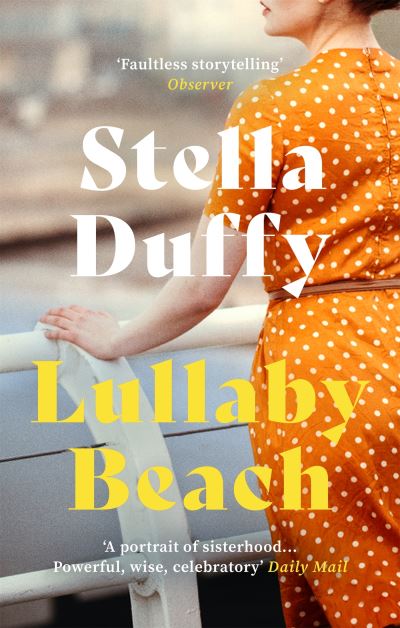 Lullaby Beach
£8.99
When Lucy discovers the body of her great aunt Kitty, with a puzzling note and empty pill bottles by her bed, she can't believe that the formidable woman who held her family together is gone – or understand why she has taken her own life. Lucy is determined to decipher Kitty's final message. What she finds will overturn everything she thought she knew about her family. 'Lullaby Beach' takes the reader on a journey through three generations of a complicated, close-knit clan whose joys and misfortunes track many of the most pressing conflicts and concerns of post-war Britain, from the promise and hypocrisies of 1950s London to the political divides and risky freedoms of the present day.
'Faultless storytelling . . . Wise, generous, atmospheric' Observer
Growing up after the war in Westmere, an English seaside town, Kitty has been sheltered by her parents, but meeting Danny changes all of that. She decides to leave everyone and everything she knows to follow Danny to London, in pursuit of glamour and opportunity, and this sets in motion a series of events that will echo down the generations. Over fifty years later, when Kitty's body is found in her beach hut with a suicide note by her side, her great-niece will help to unravel all the secrets which the family has kept hidden over the decades.
'Explores familial legacy, generational secrets and the effects of long-lasting trauma with a distinct tenderness' New Statesman
'A portrait of sisterhood . . . powerful' Daily Mail
'A writer who never lets you down' Ali Smith
In stock