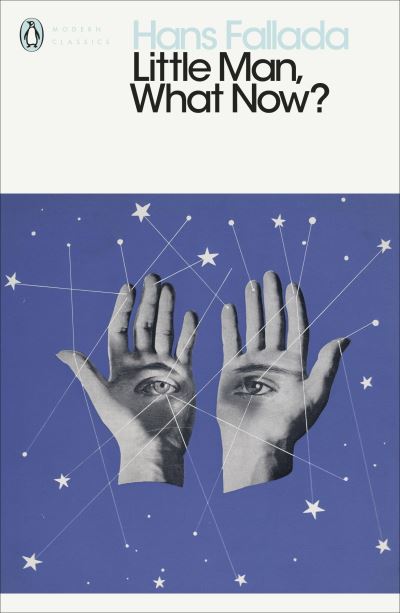 Little Man, What Now?
£8.99
This is the book that led to Hans Fallada's downfall with the Nazis. The story of a young couple struggling to survive the German economic collapse was a worldwide sensation and was made into an acclaimed Hollywood movie, produced by Jews, leading Hitler to ban Fallada's work from being translated.
From the bestselling author of Alone in Berlin, his acclaimed novel of a young couple trying to survive life in 1930s Germany

'Nothing so confronts a woman with the deathly futility of her existence as darning socks'
A young couple fall in love, get married and start a family, like countless young couples before them. But Lämmchen and 'Boy' live in Berlin in 1932, and everything is changing. As they desperately try to make ends meet amid bullying bosses, unpaid bills, monstrous mothers-in-law and Nazi streetfighters, will love be enough?
The novel that made Hans Fallada's name as a writer, Little Man, What Now? tells the story of one of European literature's most touching couples and is filled with an extraordinary mixture of comedy and desperation. It was published just before Hitler came to power and remains a haunting portrayal of innocents whose world is about to be swept away forever. This brilliant new translation by Michael Hofmann brings to life an entire era of austerity and turmoil in Weimar Germany.
'An inspired work of a great writer … Fallada is a genius. The "Little Man" is Mr Everybody' Beryl Bainbridge
'There are chapters which pluck the nerves…there are chapters which raise the spirits like a fine day in the country. The truth and variety of the characterization is superb…it recognizes that the world is not to be altered with moral fables' Graham Greene
'Fallada deserves high praise for having reported so realistically, so truthfully, with such closeness to life' Herman Hesse
'Fallada at his best' Philip Hensher
'Performs the most astounding task, of taking us to a moment before history' Los Angeles Review of Books
In stock