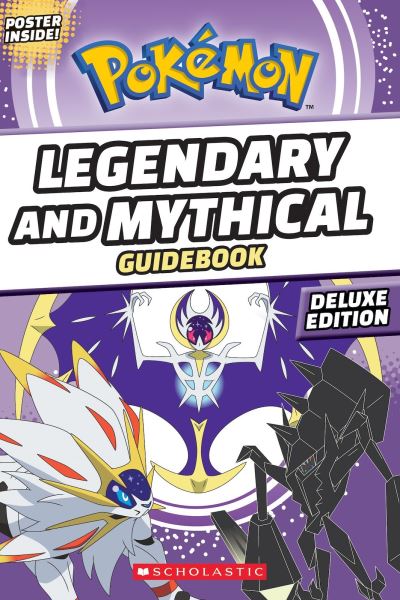 Legendary and Mythical Guidebook
£5.99
The new Pok?mon are here, and kids gotta catch 'em all! This title features the unique and mysterious new Alola Pok?mon from Nintendo's hit new games for Nintendo DS, Sun & Moon.
 
Discover the origins of the mysterious and unique Legendary and Mythical Pokemon!
This book is a must-have for Pokemon Trainers on the Go. You'll get the inside scoop on Legendary and Mythical Pokemon Kanto all the way through Alola.
This updated edition of the 2016 bestseller includes the latest information about the new Alola Legendary and Mythical Pokemon, including Tapu Koko, Tapu Lele, Solgaleo, Lunala and many more.
Includes a pull out poster!
In stock