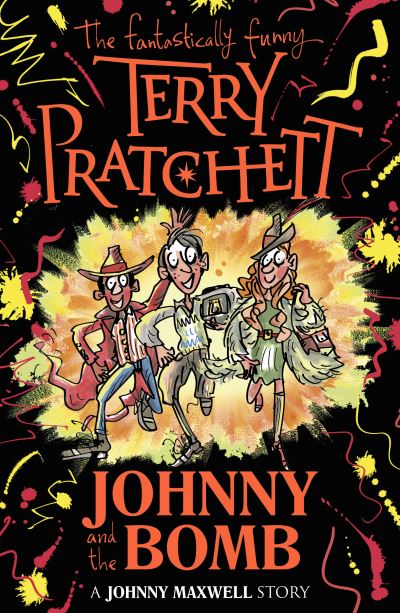 Johnny and the Bomb
£6.99
Johnny Maxwell and his friends have to do something when they find Mrs Tachyon, the local bag lady, semi-conscious in an alley – as long as it's not the kiss of life. But there is more to Mrs Tachyon than a squeaky trolley and a bunch of dubious black bags.
From the legendary Terry Pratchett, the author of Discworld, the third instalment in the Johnny Maxwell Trilogy
———————
THIS TIME . . . IT'S WAR.
Johnny Maxwell is just an ordinary boy, walking through an ordinary alley . . . until he stumbles across a shopping trolley that can travel back in time.
A trip on this time travelling shopping trolley takes Johnny and his friends back to 1941, in the middle of the Second World War. More specifically, on the day the German bombs will fall on their town.
What if Johnny and his friends could stop it? But tampering with history could have disastrous consequences…
'Enormously entertaining and contains more wry observations than you could shake a Heinkel at' – Daily Telegraph
In stock