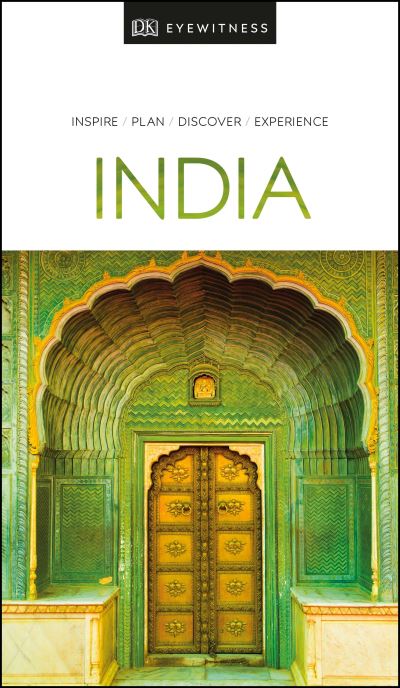 India
£19.99
Explore this vast and beguiling country, from peaceful Darjeeling and vibrant Kolkata to Kanha National Park and its tigers, the idyllic Kerala backwaters and the majestic Taj Mahal. Seven itineraries help you to plan your trip, including the unmissable places to see in Delhi, a tour of the Golden Triangle and how to discover the Himalaya. Unique illustrations and floorplans, stunning photography and detailed maps make this travel guide the essential companion to your trip.
India is a country epic in proportion and personality.
Whether you want to join thousands of pilgrims lighting candles at the holy Ganges, catch the Taj Mahal bathed in a golden glow at sunrise or sip a feni cocktail on Goa's golden beaches, your DK Eyewitness travel guide makes sure you experience all that India has to offer.
India's vast landscape is as diverse as it is awe-inspiring. Modern skyscrapers and centuries-old mosques push up against each in the cities, while tigers slink through the lush jungles separating the heights of the Himalayas from the sandy shores of the Keralan coast.
Our recently updated guide brings India to life, transporting you there like no other travel guide does with expert-led insights and advice, detailed breakdowns of all the must-see sights, photographs on practically every page, and our hand-drawn illustrations which place you inside the country's iconic buildings and neighbourhoods.
You'll discover:
– our pick of India's must-sees, top experiences and hidden gems
– the best spots to eat, drink, shop and stay
– detailed maps and walks which make navigating the country easy
– easy-to-follow itineraries
– expert advice: get ready, get around and stay safe
– colour-coded chapters to every part of India, from Delhi to Mumbai, Kolkata to Kerala
– our new lightweight format, so you can take it with you wherever you go
Only visiting the Golden Triangle? Try our DK Eyewitness Delhi, Agra and Jaipur.
In stock