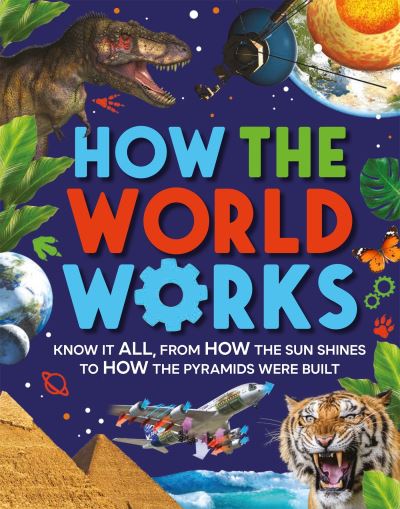 How the World Works
£14.99
Explore the wonders of everything you see around you and discover just how the world works.
This essential title provides children with all the information they need to know about how the world works!
Trustworthy and easy-to-follow text written by Clive Gifford is complemented by vibrant design and illustrations and explains how and why things happen. Covering a range of children's favourite subjects, including space, nature, wildlife, dinosaurs, volcanoes, technology and much more.
Meet a meerkat mob, witness a volcanic eruption and discover how we can all be more energy efficient. How the World Works will keep both adults and children captivated as they pore over the information and discover something new on every page.
In stock