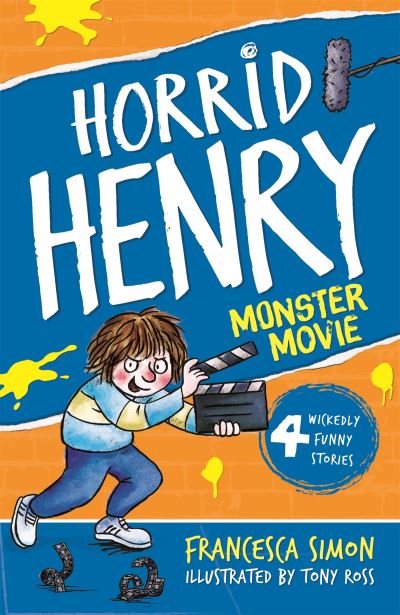 Horrid Henry's Monster Movie
Out of stock
Four brand new stories in which Horrid Henry makes his own scary movie, persuades Peter to hand over his stash of Grump Cards and spends a weekend at Aunt Ruby's where he has to share a bedroom with his two arch-enemies, Stuck-Up Steve and Bossy Bill.
Number One for Fiendish Fun!
This book contains a SCARY movie, a wet weekend, a grumpy card game and the Olympics!
Four utterly hilarious and totally brilliant Horrid Henry stories by Francesca Simon, with illustrations by Tony Ross. An irresistible introduction to reading for pleasure.
Out of stock