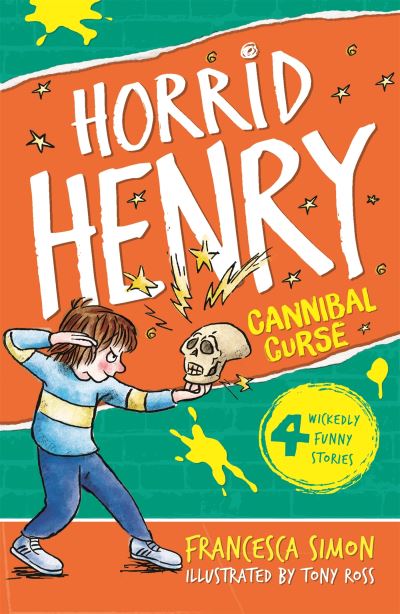 Horrid Henrys Cannibal Curse
£4.99
The final collection of four brand new utterly horrid stories in which Horrid Henry triumphantly reveals his guide to perfect parents, reads an interesting book about a really naughty boy, and conjures up the cannibal's curse to deal with his enemies and small, annoying brother. Horrid Henry is illustrated by Tony Ross, who also illustrates David Walliams' children's books, as well as his own picture books.
Number One for Fiendish Fun!
This book contains a bake-off, a HORRID guidebook, an EVIL girl and an ancient curse!
Four utterly hilarious and totally brilliant Horrid Henry stories by Francesca Simon, with illustrations by Tony Ross. An irresistible introduction to reading for pleasure.
In stock