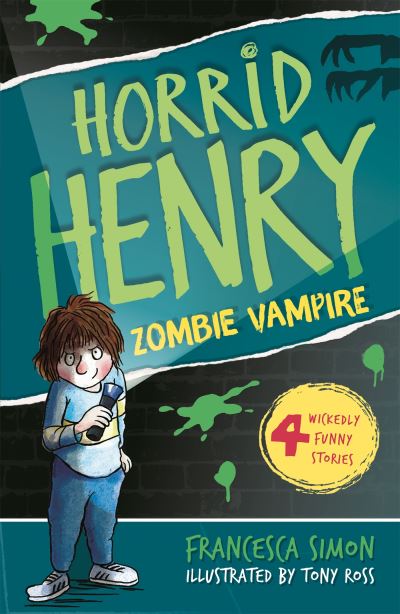 Horrid Henry (Untitled 20)
£5.99
This volume contains four stories in which Horrid Henry terrorizes his classmates at a sleepover in the museum; plays with Perfect Peter and tricks him into handing over all his money; gets out of writing his own story by adapting one of Peter's; and meets the Nudie Foodie, a celebrity chef, who visits the school.
Number One for Fiendish Fun!
This book contains a HORRIBLE story, yucky healthy meals, a mad professor and a ZOMBIE vampire!
Four utterly hilarious and totally brilliant Horrid Henry stories by Francesca Simon, with illustrations by Tony Ross. An irresistible introduction to reading for pleasure.
In stock