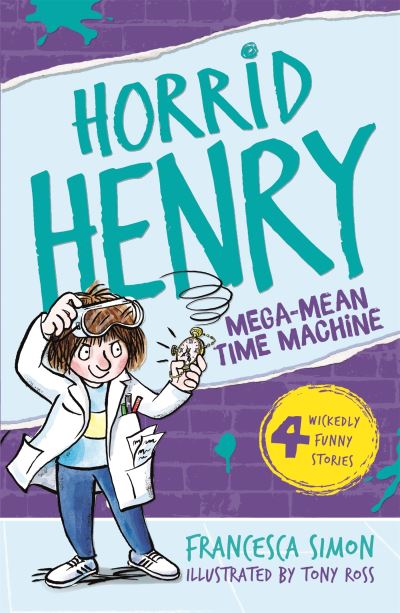 Horrid Henry & Mega Mean Time Machine
£4.99
Horrid Henry builds himself a time machine and tricks Perfect Peter. Perfect Peter strikes back, Henry dines at Restaurant Le Posh, and he is made to go on a hike.
Number One for Fiendish Fun!
This book contains a HORRIFIC hike, a time machine, a love letter and SNAILS for dinner!
Four utterly hilarious and totally brilliant Horrid Henry stories by Francesca Simon, with illustrations by Tony Ross. An irresistible introduction to reading for pleasure.
In stock