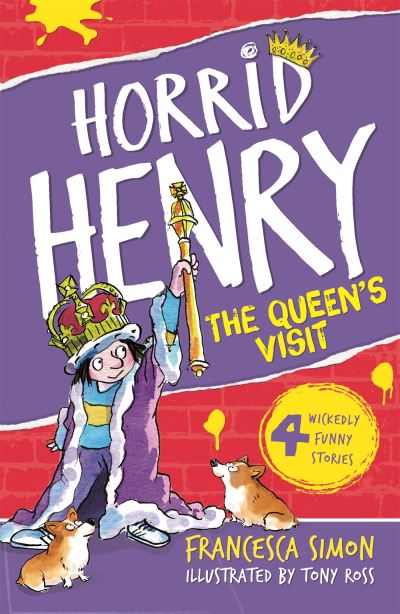 Horrid Henry Meets the Queen
£4.99
In these four stories the Queen is coming to visit Horrid Henry's school, he tries to hypnotise Moody Margaret, he tricks Perfect Peter into doing his household chores and Horrid Henry has a bath.
Number One for Fiendish Fun!
This book contains some BORING chores, a hypnotism, a MESSY bath and a royal visit!
Four utterly hilarious and totally brilliant Horrid Henry stories by Francesca Simon, with illustrations by Tony Ross. An irresistible introduction to reading for pleasure.
In stock