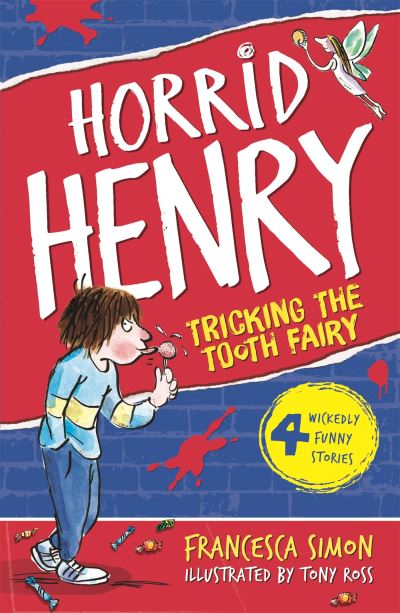 Horrid Henry and the Tooth Fairy
Out of stock
Henry is up to his horrid tricks again. He tries, and fails, to trick the tooth fairy, rids his family of an unwelcome houseguest and single-handedly creates havoc at Cousin Polly's wedding.
Number One for Fiendish Fun!
This book contains a lost tooth, a wedding, a HORRIBLE guest and a PUKEY poem!
Four utterly hilarious and totally brilliant Horrid Henry stories by Francesca Simon, with illustrations by Tony Ross. An irresistible introduction to reading for pleasure.
Out of stock