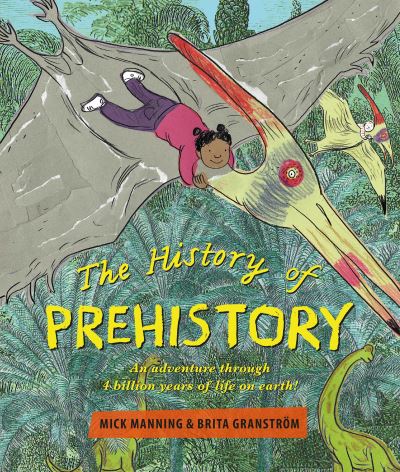 History of Prehistory: An adventure through 4 billion years of life on earth!
£12.99
The essence of life on Earth before humans began to write about it is revealed in this beautifully illustrated non-fiction book
Paddle down the river of time on an amazing prehistoric journey – all you need to bring is your imagination! Witness the fiery beginnings of our Earth, and the explosion of life on our planet. Fly with a pterosaur! Hang out with apes! Ride a mammoth! Help to make an amazing cave painting and witness the first ever writing – a hymn to the Moon Goddess! An exciting, action-packed introduction to prehistory, from first life on Earth to the beginning of recorded history.
In stock