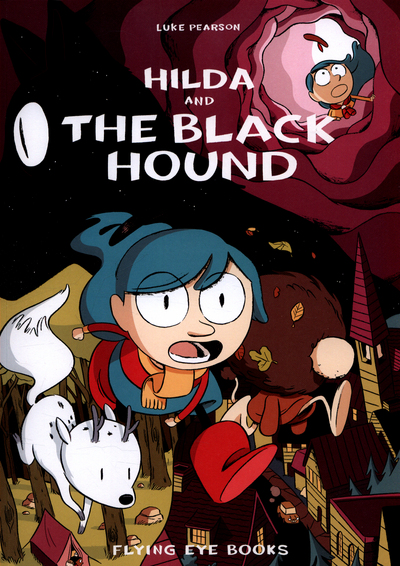 Hilda and the Black Hound
£7.99
In Hilda's new adventure, she meets the Nisse: a mischievous but charismatic bunch of misfits who occupy a world beside, but also somehow within, our own, and where the rules of physics don't quite match up. Meanwhile, on the streets of Trolberg, a dark specter looms.
Hilda Season 1 is now on Netflix!
"Luke Pearson is one of the best cartoonists working today. Hilda is utterly brilliant!"
-Raina Telgemeier, creator of Smile
The fourth in Luke Pearson's acclaimed series of magical adventures starring Hilda, our favorite blue-haired heroine-now in paperback!
Hilda stumbles upon Tontu, a lost house spirit. Plunged into the secret world of the Nisse, Hilda discovers hidden passages that only the house spirits can navigate-and something has been ransacking them all!
In stock