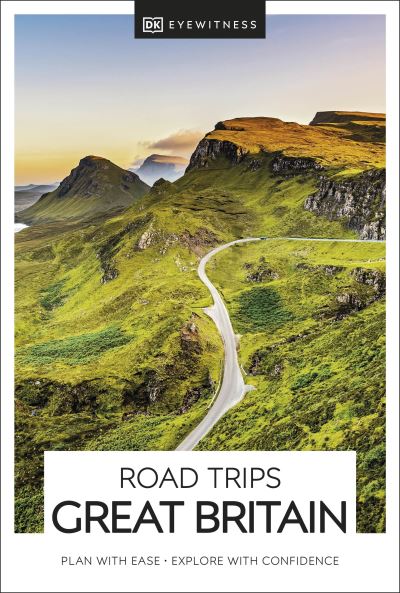 Great Britain
£14.99
Driving through Great Britain is the perfect way to appreciate what makes it unique – its dramatic landscapes, ancient castles, sleepy market towns and grand country houses. Packed with practical information, detailed maps and inspiring ideas, the driving tours in this guide will lead you to the rural heart of this sceptred isle.
Get inspired and hit the road with the ultimate guide to driving through the twists, turns, and backroads of Great Britain!

From idyllic market towns to romantic castle ruins and stunning natural landscapes, the UK is the perfect destination for a leisurely road trip! This travel guide will show you all the hidden gems and the must-sees for a trip through Great Britain by road.
Inside the pages of this Great Britain road guide, you'll discover:
– 25 easy-to-follow driving tours, each lasting one to five days
– A laminated pull-out road map of Great Britain helps you navigate with ease
– Ideas for discovering the character of each area en route: great views, delightful detours along peaceful back roads, historic towns and villages, wine tours, and boat trips
– The best local experiences with our pick of the most authentic places to stay, eat and shop
– All the British rules of the road, postcodes for use with satnav and detailed directions for easy navigation, information on road conditions, and parking tips
– Covers Devon, the Jurassic Coast, Salisbury, Bath, Glastonbury, the Cotswolds, the Chilterns, the South Downs, Edinburgh, Norfolk, Kent, and more
Travel the road less taken

Explore this breathtakingly beautiful country in the best way possible – with a road trip! This updated edition will take the work out of planning a driving tour, with easy-to-read maps, tips, and tours to inform and enrich your journey. This updated travel guide also includes detailed breakdowns of all the must-see experiences up for grabs in Great Britain.
Take the road less traveled, through castles and ruined abbeys, farming and fishing villages, and discover the rich history of Britain's regions. Explore 25 drives across the country, from the sweeping sandy beaches of Cornwall and the dramatic peaks of the Scottish Highlands to the watery fens of Yorkshire Dales and the vibrant streets of Brighton.
DK Eyewitness Road Trips Great Britain has been updated regularly to make sure the information is as up-to-date as possible following the COVID-19 outbreak.
Caught the travel bug? Discover more destinations!

For more than two decades, DK Eyewitness guides have helped travelers experience the world through the history, art, architecture, and culture of their destinations. Expert travel writers and researchers provide independent advice, recommendations, and reviews. With guidebooks to hundreds of places around the globe available in print and digital formats, DK Eyewitness guides show travelers how they can discover more.
Gold Award for Top Guidebook Series at the Wanderlust Reader Travel Awards 2020
In stock