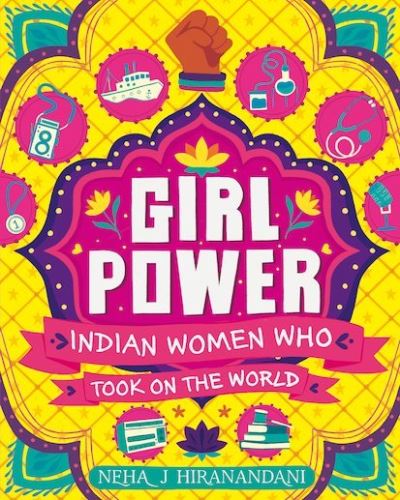 Girl Power
£8.99
Uncover the stories of some of India's most iconic women. Packed full of facts, this is an unforgettable guide to some of the women that have shaped Indian history.
Take an unforgettable journey through the lives of the remarkable women in India's history.
Celebrating the lives of fifty women who blazed a path through history, this beautifully illustrated book explores the incredible biographies of the famous and the not-so-famous – from scientists to artists and royalty to activists and much, much more. This book invites readers to discover defining moments in India's history and the host of inspiring women who made it possible.
Delve into the history of fifty extraordinary Indian women's lives. Did you know that an Indian princess, Noor Inayat Khan, worked as a spy during WWII and helped gather information to defeat Nazi Germany? Or that three female scientists were key to India successfully reaching Mars first? Or that Poorna Malavath was the youngest girl to ever climb Mount Everest?
Captivating illustrations help to shine a light on a series of iconic stories
An accessible guide to Indian history
It educates and inspires as it showcases the true stories of fifty revolutionary women
Stacked with facts Girl Power is the must-have guide to India's most influential women.
In stock