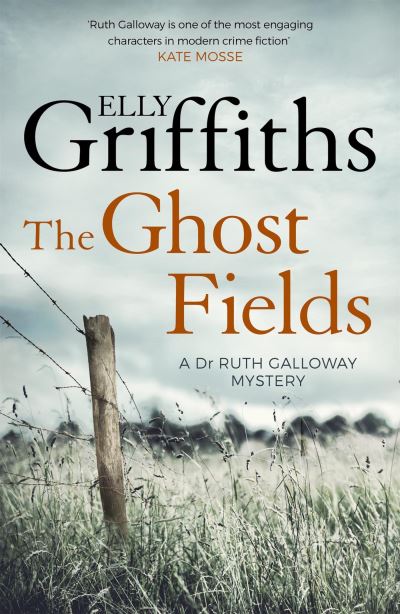 Ghost Fields
£8.99
When a Norfolk farmer finds a World War Two plane, complete with skeleton, in a quarry, local archaeologists are called in. At first it all seems fairly straightforward – many American airmen were based in Norfolk and their empty hangers and airstrips, the so-called 'ghost fields', can be found all over East Anglia. But it's not that simple.
WINNER OF THE 2016 CWA DAGGER IN THE LIBRARY. A bullet-ridden body is unearthed from a buried WW2 plane – but the body isn't from WW2. Dr Ruth Galloway must discover who the victim was, and who put him there, in this atmospheric mystery for fans of Val McDermid and Ann Cleeves.
'An almost gothic plot, involving family feuds and a crumbling stately home . . . one of the most vivid novels in a delightful series' Sunday Times

When DCI Harry Nelson calls Ruth Galloway in to investigate a body found inside a buried fighter plane, she quickly realizes that the skeleton couldn't possibly be the pilot. DNA tests identify the man as Fred Blackstock, a local aristocrat who had been reported dead at sea.
Events are further complicated by a TV company that wants to make a film about Norfolk's deserted air force bases, the so-called Ghost Fields, which have been partially converted into a pig farm run by one of the younger remaining Blackstocks.
Then human bones are found on the farm and, as the greatest storm Norfolk has seen for decades brews in the distance, another Blackstock is attacked. Can the team outrace the rising flood to find the killer?
In stock