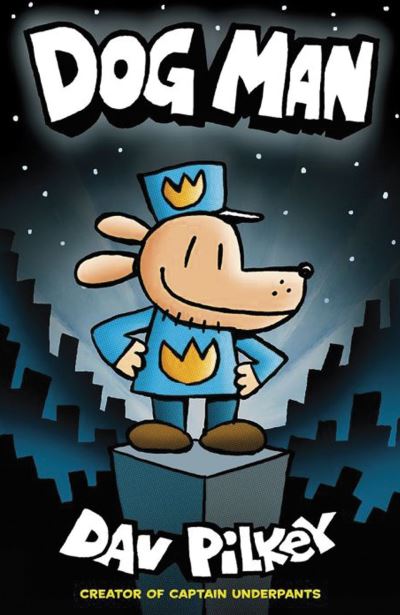 Dog Man
Out of stock
Dr Dilbert Dinkle started his career as an ordinary, everyday evil genius/inventor/bank robber. But when he awakens one day transformed into a walking, talking puddle of pee, he vows to destroy every toilet in town. Will the devious Dr Dinkle and his conniving cat, Petey, ruin restrooms for the rest of us?
 
Howl with laughter with the FIRST book in the hilarious full-colour illustrated series, Dog Man, from the creator of Captain Underpants!
George and Harold (the co-stars of the enormously popular Captain Underpants series) are in big trouble again!
George and Harold have created a new breed of justice — one that is part dog, part man, and ALL HERO!
With the head of a dog and the body of a human, this heroic hound digs into deception, claws after crooks, rolls over robbers, and scampers after squirrels.
Will he be able to resist the call of the wild to answer the call of duty?
Dav Pilkey's wildly popular Dog Man series appeals to readers of all ages and explores universally positive themes, including
empathy,
kindness,
persistence,
and the importance of being true to one's self.
Full colour pages throughout.
Out of stock