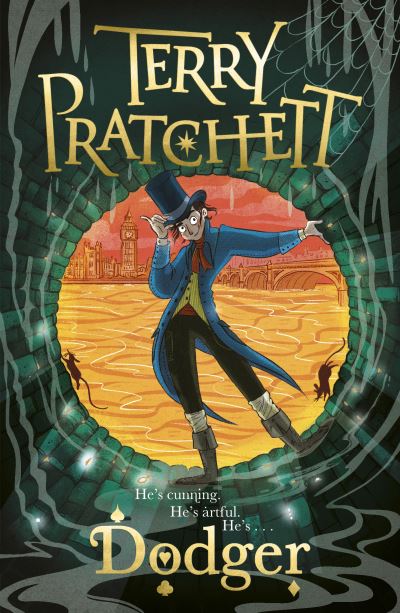 Dodger
£7.99
Dodger is a tosher – a sewer scavenger living in the squalor of Dickensian London. Everyone who is nobody knows Dodger. Anyone who is anybody doesn't. But when he rescues a young girl from a beating, suddenly everybody wants to know him. And Dodger's tale of skulduggery, dark plans and even darker deeds begins.
A brand new edition of a Terry Pratchett classic – set in Victorian London, and starring cunning but kind Dodger, as he sets off on a whirlwind adventure through the city streets

THE SEWER IS DODGER'S WORLD . . .
He hunts treasure there – coins and jewels lost in the dark and dirty drains. It's a good life, if you don't mind getting your hands (and arms and feet and face) dirty.
But one night, Dodger helps a young woman flee two ruffians. Now, a street urchin dressed as a gentleman, he must discover the secret behind her escape.
Along the way he'll befriend Charles Dickens, outwit Sweeny Todd and reach the giddy heights of Victorian society.
Dodger may be living in the gutter, but he's heading for the stars . . .
In stock