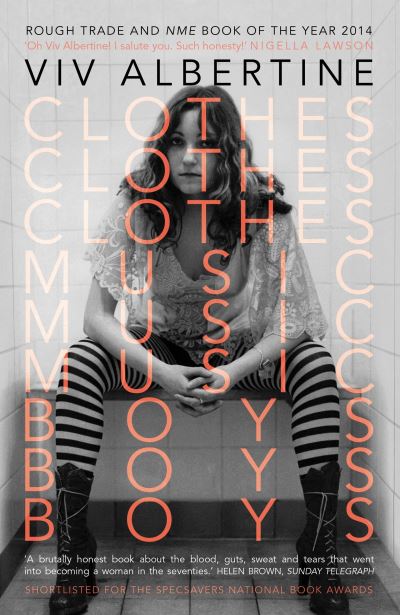 Clothes, Clothes, Clothes, Music, Music, Music, Boys, Boys, Boys
£8.99
Viv Albertine is one of a handful of original punks who changed music, and the discourse around it, forever. Here, before and beyond the break-up of The Slits in 1982, is the full story of a life lived unscripted, with foolishness, bravery and great emotional honesty.
SUNDAY TIMES MUSIC BOOK OF THE YEAR
ROUGH TRADE BOOK OF THE YEAR
MOJO BOOK OF THE YEAR

In 1975, Viv Albertine was obsessed with music but it never occurred to her she could be in a band as she couldn't play an instrument and she'd never seen a girl play electric guitar.
A year later, she was the guitarist in the hugely influential all-girl band the Slits, who fearlessly took on the male-dominated music scene and became part of a movement that changed music.
A raw, thrilling story of life on the frontiers and a candid account of Viv's life post-punk – taking in a career in film, the pain of IVF, illness and divorce and the triumph of making music again – Clothes Music Boys is a remarkable memoir.
In stock