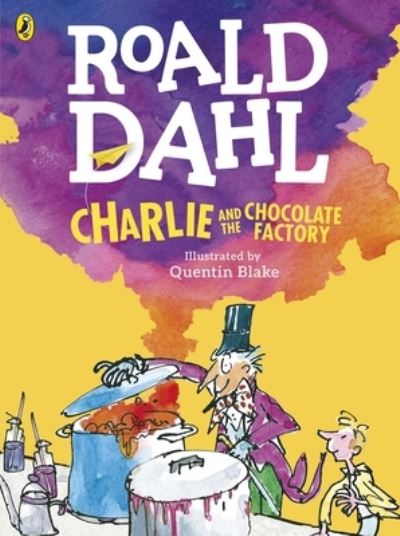 Charlie and the Chocolate Factory
£10.99
Charlie Bucket can't believe his luck when he finds a Golden Ticket and wins the chance of a lifetime: a magical day witnessing the miraculous creation of the most delectable eatables ever made. At the back of this edition of the classic story are facts about the story and its author.
Roald Dahl's Charlie and the Chocolate Factory in glorious full colour.
Mr Willy Wonka is the most extraordinary chocolate maker in the world.
And do you know who Charlie is? Charlie Bucket is the hero. The other children in this book are nasty little beasts, called: Augustus Gloop – a great big greedy nincompoop; Veruca Salt – a spoiled brat; Violet Beauregarde – a repulsive little gum-chewer; Mike Teavee – a boy who only watches television.
Clutching their Golden Tickets, they arrive at Wonka's chocolate factory. But what mysterious secrets will they discover?
Our tour is about to begin. Please don't wander off. Mr Wonka wouldn't like to lose any of you at this stage of the proceedings . . .
Listen to CHARLIE AND THE CHOCOLATE FACTORY and other Roald Dahl audiobooks read by some very famous voices, including Kate Winslet, David Walliams and Steven Fry – plus there are added squelchy soundeffects from Pinewood Studios!
Look out for new Roald Dahl apps in the App store and Google Play- including the disgusting TWIT OR MISS! inspired by the revolting Twits.
In stock