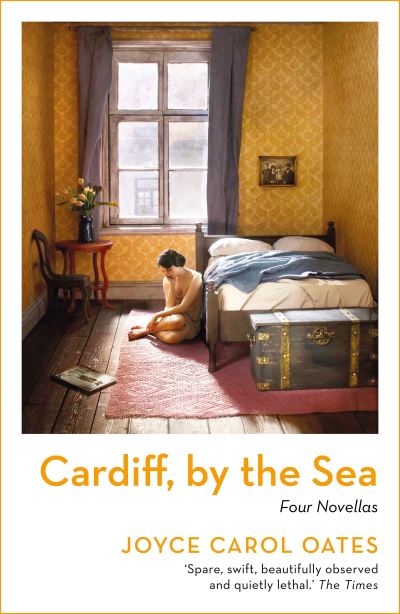 Cardiff, by the Sea
£8.99
A collection of four never-before-seen novellas. In these psychologically daring, chillingly suspenseful pieces, Joyce Carol Oates writes about women facing threats past and present.
'A stylish, suspenseful quartet of novellas tinged with the supernatural' Daily Mail
From Joyce Carol Oates come four psychologically daring and chillingly suspenseful stories where women face threats both past and present.
A Pennsylvania academic unearths a terrifying trauma from her past after inheriting a house in Cardiff, Maine from a stranger. A lonely pubescent girl befriends a feral cat that protects her from the increasingly aggressive men that surround her.
A brilliant but shy college sophomore realizes she is pregnant and, distraught, allows a distinguished visiting professor to take her under his wing. And a widower remarries, but finds his young bride haunted by his dead wife's voice dancing in the wind.
In stock