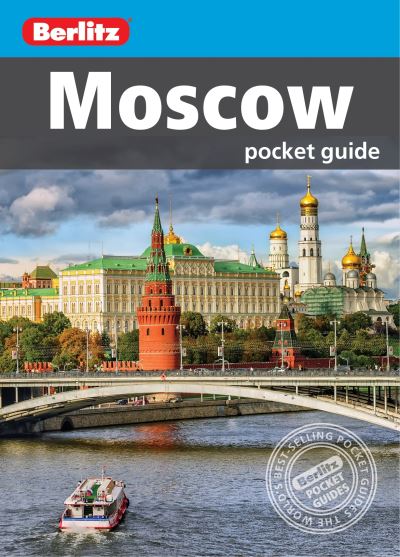 Berlitz: Moscow Pocket Guide
£5.99
This guide to Moscow has been revised and updated. The top sights are highlighted, with even more pictures than before, providing a highly visual introduction to the destination. Practical advice and cultural tips are more clearly highlighted to help travellers get to the heart of where they're visiting.
Berlitz Pocket Guides: iconic style, a bestselling brand, this is the quintessential pocket-sized travel guide to Moscow
Plan your trip, plan perfect days and discover how to get around – this pocket-sizedg uide is a convenient, quick-reference companion to discovering what to do and see in Moscow, from top attractions like the Kremlin to hidden gems, including the metro. This will save you time, and enhance your exploration of this fascinating city.
· Compact, concise, and packed with essential information, this is an iconic on-the-move companion when you're exploring Moscow
· Covers Top Ten Attractions, including Victoria Park, Bolshoy Theatre and the New Maiden Convent and Perfect Day itinerary suggestions
· Includes an insightful overview of landscape, history and culture
· Handy colour maps on the inside cover flaps will help you find your way around
· Essential practical information on everything from Eating Out to Getting Around
· Inspirational colour photography throughout
· Sharp design and colour-coded sections make for an engaging reading experience
About Berlitz: Berlitz draws on years of travel and language expertise to bring you a wide range of travel and language products, including travel guides, maps, phrase books, language-learning courses, dictionaries and kids' language products.
In stock