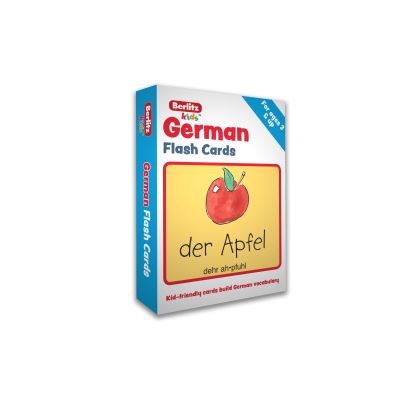 Berlitz German Flash Cards
£8.39
3rd edition. A collection of flash cards to help teach children German, with simple pronunciation on each card making learning easy and fun.
Berlitz German Flash Cards
Teach your child basic German words with this fun, proven learning activity!
– Large durable, easy-to-handle cards
– Delightful, engaging illustrations of everyday words
– Simple pronunciation on each card makes learning easy and fun
– Build vocabulary, word recognition, memory, and confidence
About Berlitz: Berlitz draws on years of travel and language expertise to bring you a wide range of travel and language products, including travel guides, maps, phrase books, language-learning courses, dictionaries and kids' language products.
In stock