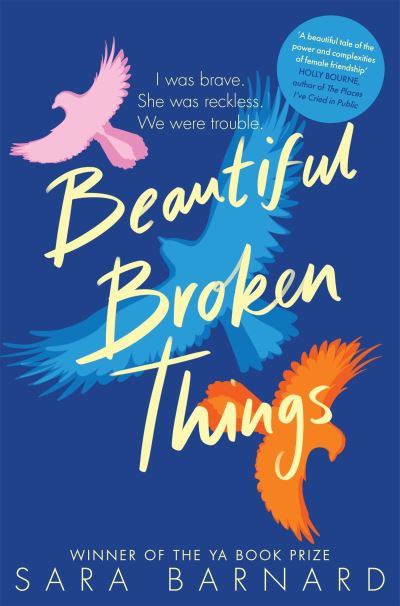 Beautiful broken things
£7.99
A heart-stoppingly beautiful debut novel about what it means to be a friend when your whole world is falling apart, now with a fierce new cover look.
Beautiful Broken Things is a moving story of friendship from debut author Sara Barnard, shortlisted for the YA Book Prize and selected as part of Zoella's Book Club. Now with a bold cover look.
I was brave
She was reckless
We were trouble

Best friends Caddy and Rosie are inseparable. Their differences have brought them closer, but as she turns sixteen Caddy begins to wish she could be a bit more like Rosie – confident, funny and interesting. Then Suzanne comes into their lives: beautiful, damaged, exciting and mysterious, and things get a whole lot more complicated. As Suzanne's past is revealed and her present begins to unravel, Caddy begins to see how much fun a little trouble can be. But the course of both friendship and recovery is rougher than either girl realizes, and Caddy is about to learn that downward spirals have a momentum of their own.
In stock